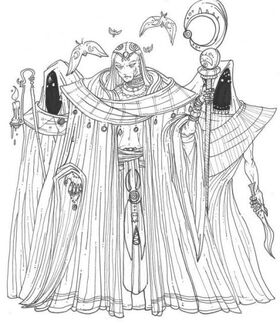 Moths are an
Inapt
kinden. They are generally short and slight, with greyish skin and blank white eyes. Before the Apt revolution they ruled the
Lowlands
, keeping the
Ants
,
Beetles
and
Flies
enslaved with the help of their warriors, the
Mantids
. These days, only a few ever leave their mountain strongholds.
Moth Cities: Dorax, Tharn. Both Collegium and Myna are built where Moth cities used to be.
Moth Arts: All moths can fly and possess Darksight. Some are able to catch and hold the attention of another in a hypnotic manner.